Simplify moving with our top storage tips and tricks
When it comes to moving house, business or into a self-storage unit, it can be daunting to know where to begin. As your local storage specialists in Perth, we've gathered our top storage tips to help you move like a pro. 
Label EVERYTHING
We know it's probably self-explanatory, but labelling boxes shouldn't end at just the room they belong to. Grab that marker and write down the box's contents to help you unpack faster and save the stress of remembering which box contains what.
Avoid leaks and rust damage
When storing electronics, equipment or machinery like lawnmowers and BBQs, these items must be free of petrol, oil and other liquids so they won't leak or rust over time. If you're looking to store a BBQ, remember that gas bottles are not permitted in storage, even if empty. Be sure to remove batteries from toys, remote controls and other electronic items to avoid leaking dreaded battery acid. 
Put heavy items on wheels
Place heavy items like books, DVDs and records in a suitcase for more accessible transport on wheels. If you don't have any suitcases handy, that's no problem – you can rent or buy a heavy-duty trolley from your nearest Bunnings to save time and certainly saves your back the hassle!
Kitchen appliances and whitegoods storage 
When storing kitchen appliances and white goods, double-check they've had a thorough clean and are free from any moisture to prevent growing mildew and odours. Remember to keep refrigerator and freezer doors slightly ajar when storing – feel free to use all that extra space on the inside to store smaller items and secure them with tape. 
Reduce odours in storage
Place soap bars inside your storage tubs of clothing to keep your fabric smelling fresh, and moths at bay – all you need is a low-cost soap bar cut in half!
Protect your fragile items and glassware 
Be sure to wrap your fragile items with packing paper, placing extra padding in gaps to ensure objects sit nice and snug. You can also use soft fabrics, tea towels or tablecloths for a zero-waste option. Once packed away, it's important to write 'FRAGILE' on each side of the box or use labelled tape to prevent rough handling.
Packing and moving boxes 
When packing boxes, it's crucial to optimise all the space available to reduce the risk of collapsing when stored beneath other items. We recommend investing in our high-quality removal boxes that protect your items and last for many more future moves. But be careful not to overpack, as this can cause the cardboard to split open. No one wants their belongings damaged during a move, so save the hassle and skip the cheap boxes from Bunnings or Officeworks.  
Safe stacking
Ensure you play a game of Tetris when stacking and organising items in storage. Whether you're packing a moving truck, trailer, self-storage unit or spare room at home, ensure heavy items are always on the bottom, stacked to an appropriate height and aren't at risk of toppling over. 
Storage tips for moving business premises
Place blankets between office equipment and furniture to avoid surfaces rubbing together and causing scratches or dents. 
Store computer cords and charger cables in empty toilet rolls for easy labelling and transport. 
Before packing anything, write a moving checklist of items you will need to pack and shift to a new location. This can include essential moving items like; 

Markers, pens and stickers for labelling
Storage tips for moving house
Moving with flatpack furniture and dread the reassembly after moving house? Be sure to disassemble chairs, bookshelves and tables on their side and label each piece of furniture for stress-free reassembly.

 

Move and store mattresses and furniture with protective sheets and covers. Keep your bedding safe from dust mites and nasty bacteria, and avoid laying beds on the floor without a mattress protective cover.

When storing or moving picture frames, mirrors and other fragile decorative items, ensure they are always upright and avoid transporting them flat or under other items. 
Storage Unit Tips
Before placing boxes in your storage unit, ensure you have sealed them with durable tape to protect them from dust, debris or cave-ins from overstacking.

Aim to clear the centre aisle of your storage room to access all items. This tip is most useful when regularly accessing your storage space. 

Place valuable items like electronics towards the back of your storage space in a secure spot.
Create more space in your storage units by using the hollow areas of big furniture. For instance, you can put a box or two inside a wardrobe. The same goes for refrigerators, washing machines or stoves. 
Top 3 items that don't belong in storage units
Food and perishables –

Perishable items like meat, poultry, fruit, vegetables, and dairy products should not be stored in your unit as they cause nasty odours and pest and mould infestations.

Any items living (or dead) –

It sounds daunting, but this simply means you can't store dead or living plants, animals and any by-products, as they attract pests and aren't suited to storage unit conditions.

Flammable and hazardous items –

Any dangerous or combustible goods such as firearms, gas bottles (empty or full), explosives, fireworks and car batteries are prohibited from self-storage units.
Do you have an item that isn't on the list above and wondering if you can safely store it? Please reach out to our friendly team, and we'll provide you with the information to help you find the best storage solution to fit your needs.
Stress-free storage in Myaree for your home or business
Ready to get started? Whatever your storage needs, our team is available seven days a week to answer your questions or provide you with a free, no-obligation quote. With 700 tailored spaces to choose from, our selection offers something for everyone from tradies to small business owners, individuals and wine collectors! Request your quote today, or call us to learn more about our self-storage services in Perth.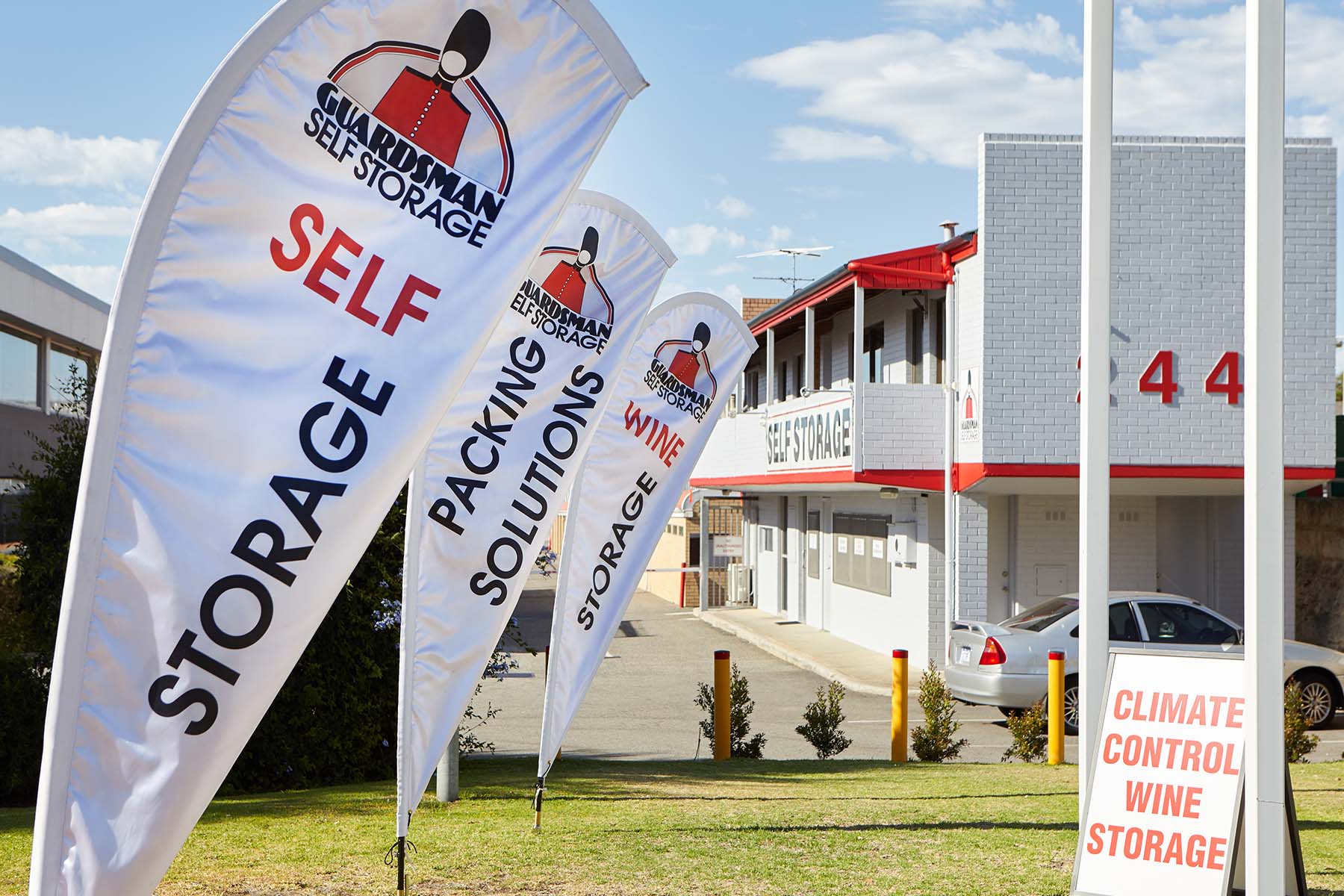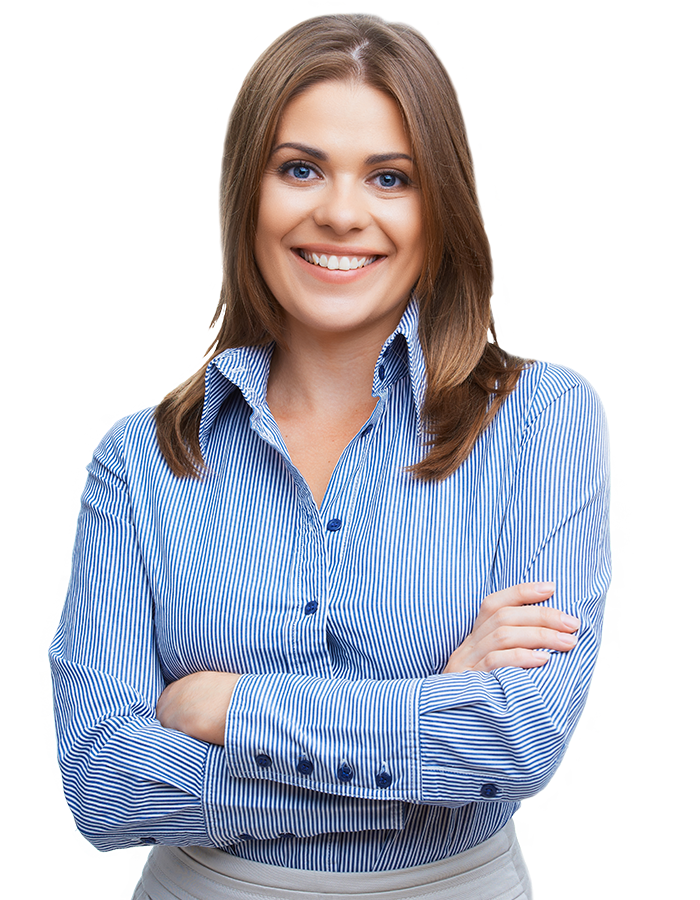 Call: 08 9330 7188
NEED
MORE SPACE


AROUND THE HOUSE?

We have over 700 units and 3,000sqm of space to choose from!
I highly recommend Guardsman. I needed to vacate a rental but did not know how much storage I would need. Guardsman were very flexible and extremely supportive with my move.
Old self storage at Myaree. Conveniently locate. Reasonable price.Entrance becomes very convenience by using pass code.
Having been a long standing customer with Guardsman for a number of years, I can only say that they provide an awesome service, are dependable and trust them with my items in storage. Recent upgraded access to the storage facilities has only added to this. Friendly and dependable team members only enhances the Guardsman experience.
Great friendly service from the team at Guardsman. Storage units are reasonably priced and well maintained. Good security and accessible out of hours. Highly recommended.
We have relied on Guardsman for nearly 10 years and have experienced flawless service. We are expats living outside Australia so it is nice to know we can trust Guardsman to safely and securely store our modest wine collection, safe in the knowledge that the system will keep it at optimal condition. Their improvements and investment in infrastructure such as the updated automated entry system also makes life easy for us on the occasions we need to access our stored items.