So, you have acquired a self-storage unit and are ready to move your items in. But is there a super effective way to organise your storage unit for seamless access and maximise space? Absolutely! Keeping your storage unit organised can save you time and frustration when you need to find something. Read on to discover our top tips to pack and organise your storage unit to maximise the space and easily find your items in a hurry.
Maximise Your Self-Storage Unit in 8 Easy Steps
1. Disassemble your furniture (and the patriarchy if you have time)
 A simple but effective way to free up valuable space and organise your storage unit is to break down any furniture that doesn't offer additional storage options. For example, instead of placing freestanding dining room tables, chairs, coffee tables, or even bed frames, try taking apart what you can to save you some serious room!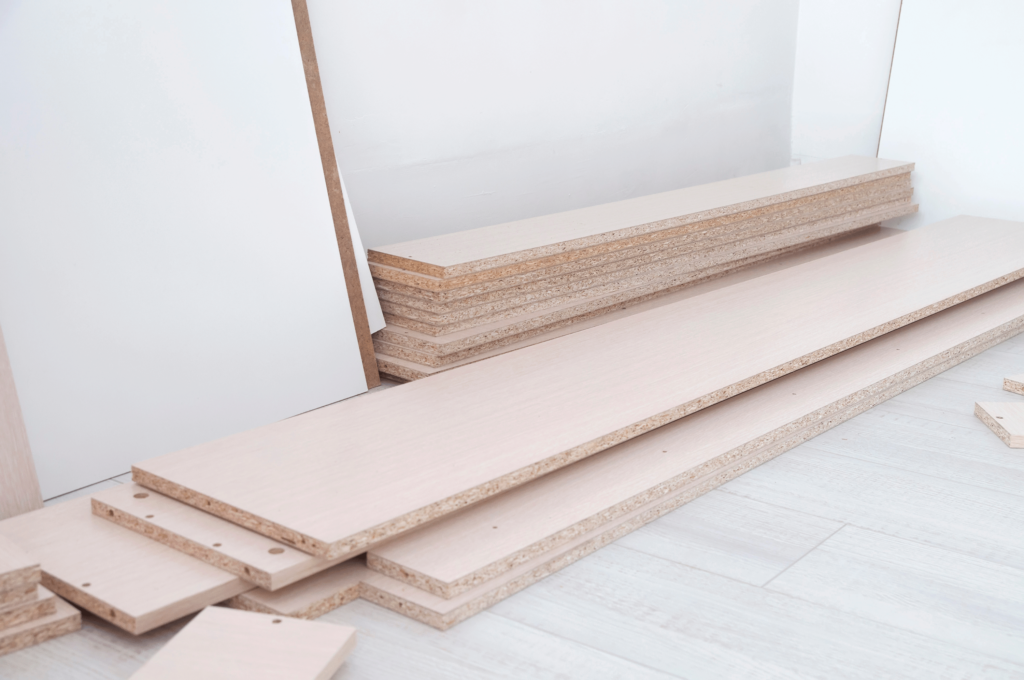 2. Store bulky, heavier items at the base or the back of a storage unit
This will help maintain the balance of the unit and ensure that the weight is evenly distributed. Also, placing lighter items on top of heavier ones can help prevent any damage to the items below. Items like mattresses, bookshelves, and desks, are best stored upright and at the back of your storage unit so they're out of the way and aren't at risk of toppling over.
3. Seize the gaps
Every nook and cranny is an opportunity to store an object. For example, if you have chests of drawers, cupboards or portable wardrobes going into storage, be sure to fill them to the brim with smaller objects. You can also use the space under tables and chairs by storing items underneath them; every gap counts! Flat items such as picture frames and mirrors can be carefully placed in between boxes and down the sides of your self-storage unit – while shapeable objects, including blankets and towels, can be moulded around other items to fill the gaps and provide extra padding and protection. If you're hunting for reliable moving supplies, explore our box shop, where you'll find handy items like storage blankets, vacuum bags, and bubble wrap all in one place.
4. Vacuum seal soft items before packing 
Whether you've got a massive collection of clothes, bed linens, or squishmallows ready for storage, sealing soft items in a vacuum bag is a fantastic way to give yourself some extra space. Simply vacuum seal and stack tightly in a box – or better yet, a filing cabinet if you happen to be storing one!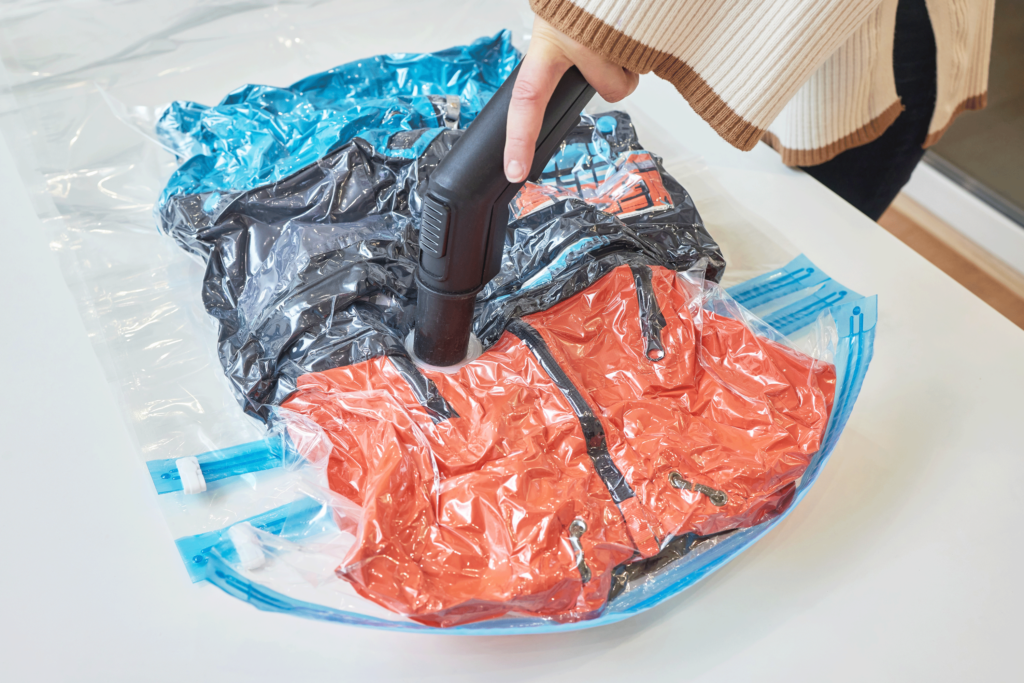 5. Label boxes and storage containers on all sides
We've said it before, and we'll say it again: marker and tape is your best friend when packing and organising your self-storage unit. Label every side of your boxes so that when you're in your storage unit, you can clearly see what boxes contain what. It may be a small and somewhat self-explanatory tip, but it's so handy and helps organise your storage unit to be less of a head-scratcher when hunting for a particular item in a hurry. 
6. Create a storage treasure map
Have some fun and create a storage unit map that visually lays out exactly where you will place each item. By planning where everything will go, you can also ensure you have selected the best storage unit size for your needs and can access items at all times!
7. Prevent pests, mould and odours
Ensure pests, nasty smells, and mould won't stand a chance in your storage unit! If you're storing fabrics or boxes of clothes, we recommend adding bars of soap to deter moths and keep fabrics smelling fresh. If you're storing a refrigerator or freezer, avoid musty smells and mould growth by cleaning it thoroughly before storing it, ensuring you remove any food (that's a must), then leave the fridge door slightly open using a towel to allow air circulation. We've seen some fridges and freezers come out of storage full of mould because the client left the doors closed with no airflow – rendering the system useless!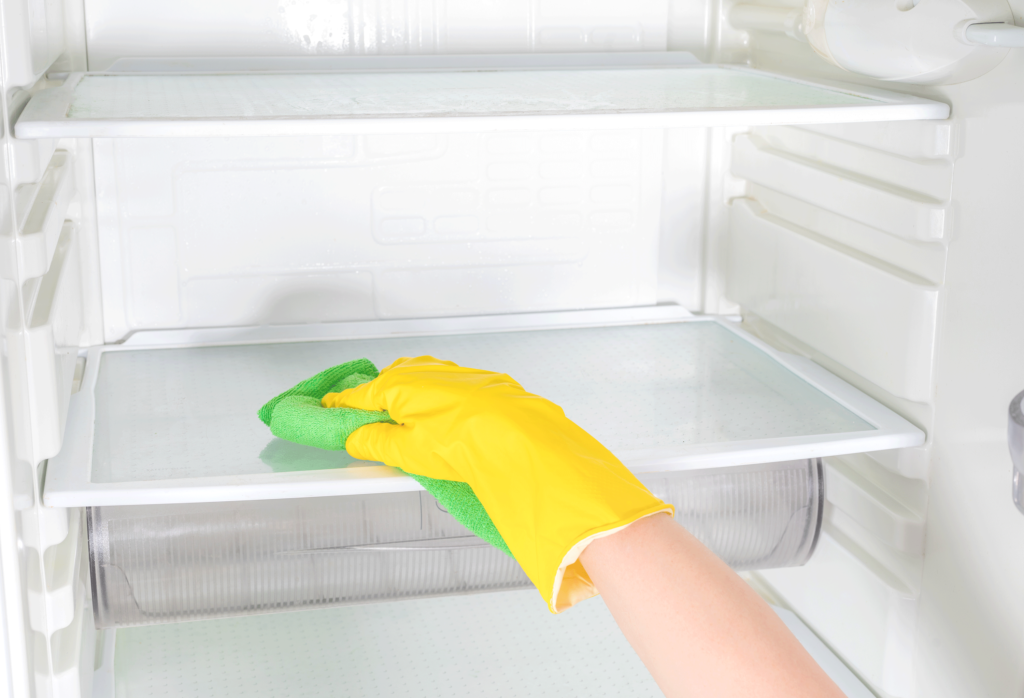 8. Know what you can and can't store 
Reorganising an entire storage unit can be an absolute headache. So, depending on what items you're storing and why, knowing what's prohibited in your self-storage unit is essential. That way, you can be sure everything going into storage can stay there without causing any hassle down the track. We recommend not storing the following items in your unit: 
Perishables

Dangerous materials

Illegal goods

Anything living or deceased

Cash 

Irreplaceable items 
If you're looking for more information, please read our recent blog on what not to store in your storage unit.
Ready to put these tips into action? Get started on your journey to a well-organised storage unit today! We provide convenient, affordable, and secure self-storage in Perth. Whether you're storing commercial items, home furniture or require a climate-controlled unit for your prized wine collection, we have all the space you will need at Guardsman Self Storage in Myaree. Request your quote today.